I traveled out to Topeka on Saturday and have been spending time with the Lindsay family preparing for CAPTURE Kansas! The Lindsay's are a great family with 9 energetic kids and we had a great time playing together over the weekend.
On Sunday we went out and scouted out some old buildings which could serve as potential locations to go during the workshop.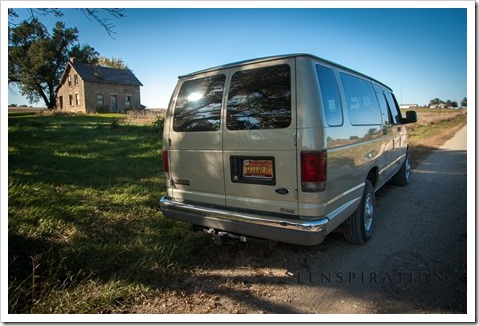 We'll be hosting the workshop out in the country at their grandparents homestead. It's perfect! A big TV screen for critiquing pictures, wireless Internet, comfortable lodging, and Christian fellowship! It may also serve as a great spot for sunset! Looking forward to the workshop more than ever!