Ever since the Journey to the Heart Challenge back in January, I've been camping out in Isaiah 55 during my memorization time at night.
And then a couple weeks ago this photo request comes in…
Cherith Studio's said, "I'm looking for a photo to illustrate Isaiah 55:8-9 and a photo to illustrate Isaiah 55:10-12. The photos will be used in a slideshow for a Bible club."
And I'm like, "Wow, what great verses to shoot for!" And so I went to town looking for some good photos to submit for the latest photo assignment, Beautiful Scenery.
Going Deeper
Finding pictures to submit from your past portfolio is fine, but for those of you who want to go deeper and actually learn how to take a picture of beautiful scenery and be confident that the picture you take of the scenery will actually be beautiful, here's some new premium training on how to do just that: Advanced Composition: an Essey on Overlap. You'll start looking at the world around you in a different way.
Now It's Your Turn!
So, whether you decide to dig up an old picture from the past or go out and shoot a new one for the Beautiful Scenery assignment, be sure to get the details below first.
Looking forward to seeing your submissions!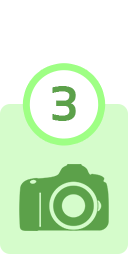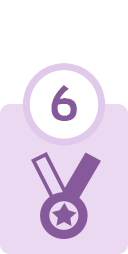 Isaiah 55:8-9, "For my thoughts are not your thoughts, neither are your ways my ways, saith the Lord. For as the heavens are higher than the earth, so are my ways higher than your ways, and my thoughts than your thoughts."
Isaiah 55:10-12, "For as the rain cometh down, and the snow from heaven, and returneth not thither, but watereth the earth, and maketh it bring forth and bud, that it may give seed to the sower, and bread to the eater: So shall my word be that goeth forth out of my mouth: it shall not return unto me void, but it shall accomplish that which I please, and it shall prosper in the thing whereto I sent it. For ye shall go out with joy, and be led forth with peace: the mountains and the hills shall break forth before you into singing, and all the trees of the field shall clap their hands."