Remember the blog post, One Picture Only!, recounting the hilarious encounter my friend John and I had while photographing in Virginia a while back?
Well, that wasn't the only crazy thing that happened that day. It only got better! Here's what happened next, from John . . .
After a short and memorable time exploring the local tide mill, there was about half an hour left before sunset. Our plan was to go take pictures of the New Point Comfort Lighthouse. (And yes, since Mr. Lenspiration was only in the area for a couple days, we, with a couple of my siblings and Jonathan, were definitely packing it in!) The lighthouse was about fifteen minutes from the tide mill, so we figured we could get there for sunset.

However, having never been to this lighthouse myself, I didn't exactly know what to expect upon arriving. I did know from pictures online and other info, that the lighthouse was on an island just offshore of our county, and also that my Dad climbed to the lighthouse roof when he was young! (I decided I valued my life too much to try that, this time at least . . . ) 🙂

It was really pretty driving in. As we started getting closer, we entered a vast flaxen marshland bathed in beautiful golden sunlight.

Suddenly, the road ended and forked both ways.

On the right, there was an observation boardwalk and platform for viewing the lighthouse. Problem was, it was located a disappointing 1.5 miles away from the lighthouse. Too far away for nice photos.

The road on the left had a sign that said, "Private Beach - No Trespassing."

Second death of a vision that day.

Not sure what to do, we drove back out into the marshland. James thought at least Jonathan could get out his drone and film the car driving through it. (You can see his video at the end of the post!) But that beautiful road was going to be about the only thing we were going to be able to photograph that evening.

Until someone happened to drive by.

He stopped and asked us what we were doing. We said we were trying to take pictures of the lighthouse but couldn't get close enough. Turns out, he knew my family from years ago! He said he owned a house on the private beach and knew of a great place he could let us park. He even said he'd leave a note on the windshield (in case the "neighborhood watchdog" questioned us) and show us how to access the beach so that we could get as close to the lighthouse as we wanted!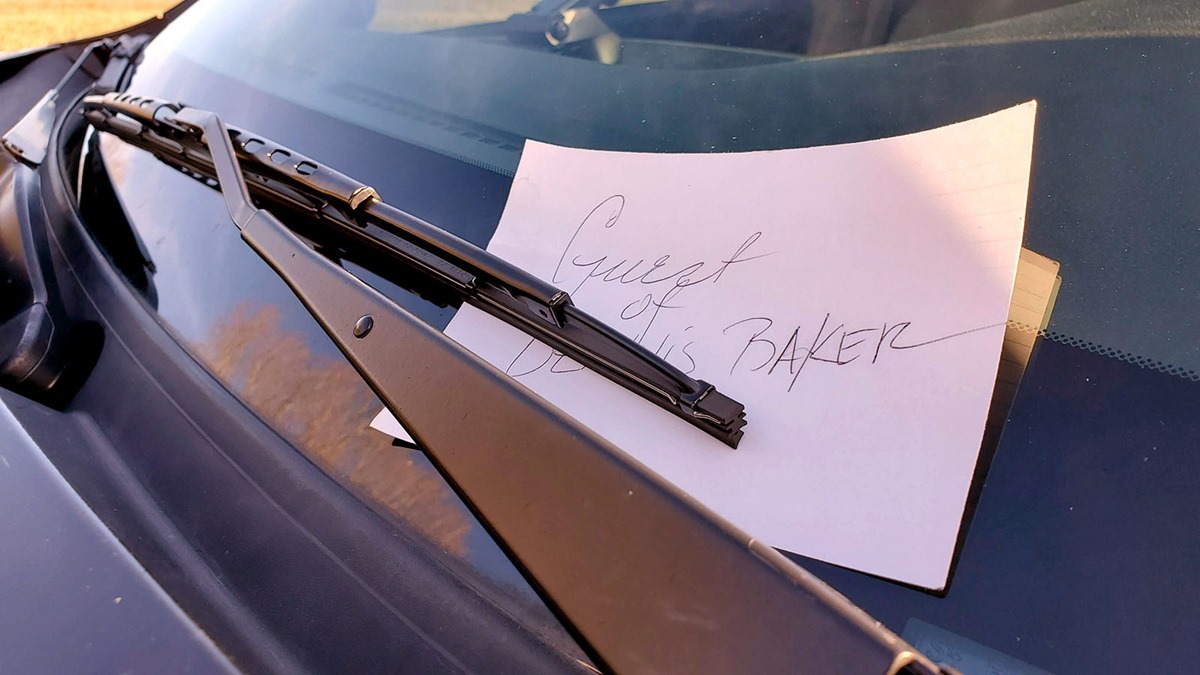 It felt like a dream, driving past that "Private Beach - No Trespassing" sign following a stranger in a maroon SUV (at least, that's the color I remember it being 🙂). I was just super grateful that I happened to be with John. It pays to know the locals!
It was an absolutely gorgeous beach! But it was also very, very long. We had to walk about a mile to get to the end of the peninsula. But it sure was a fun walk! Here are a couple of my favorite shots from that particular part of the shoot. I knew the sun wouldn't be out for long, so I snapped as many shots as I could. It wasn't exactly the most ideal perspective for the lighthouse, but it sure was better than nothing!
Poor John didn't quite make it to the ideal spot in time, though . . .
Jonathan and I arrived there just a couple seconds too late!
But, the sky soon turned pink and stayed that way for quite a while. It was a really nice evening for photography! And who doesn't enjoy listening to waves on a beach for an hour or two? 🙂

I really liked the texture of the water and wet sand in the foreground here.
There were a lot of birds in the water and around the lighthouse. Because I didn't have my wireless remote with me, I was using a two second self-timer to make sure there wasn't any camera movement. So I had to guess where the birds would be at the right time!
Drones can make interesting subjects, too!
So, I had assumed the lighthouse beacon was still operating and would turn on as it got darker, but it never did! I guess I can always add light rays in Photoshop later, but it would've been neat to have had the dramatic light beams shining across the water.

Earlier I switched lenses and used my telephoto lens to take this close-up photo of New Point Comfort Lighthouse.
As time went on, there was less light to deal with so while using a longer exposure I was able to capture smoother and more blended waves.
Soon it was dark. Then, we noticed the moon was absolutely out of this world and created a beautiful shimmering reflection on the water. So I had Jonathan sit on the beach as the subject and used a long exposure. Isn't that pretty cool?
And then he got distracted . . .🙂
Anyway, it sure was a fun excursion! And it really was a scenic place . . . it's always fun to spend time with friends as well. Just remember that circumstances can change for the better at any time, and we never know what unexpected blessings God has in store for us!
Enjoying the last moments of dusk on a moonlit beach was a fitting end to a providentially serendipitous day.
I was really impressed with John's photos of the lighthouse. My telephoto lens wasn't working properly that evening (another blog post on that coming!), so I stuck with wide angle. A little wider than John's widest angle really came in handy for my night shots. 🙂 It sure was a fun experience! Thank you, John, for showing me around your neck of the woods. Beach sunsets and lighthouses just aren't the kind of subject you find in West Virginia. 🙂