Convention season has officially begun!
David and I left for TTD Nashville last Tuesday, camping about half way at Whitetop Mountain.
The cloud inversion in the morning was spectacular!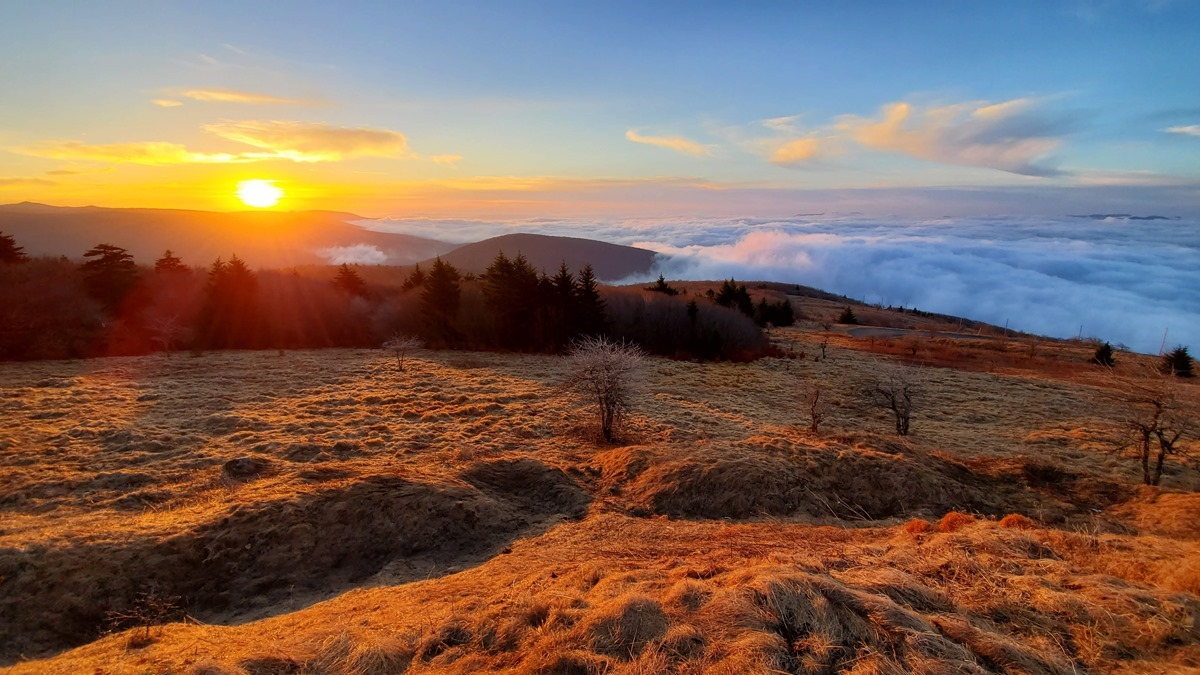 The next several days were fun taking pictures and learning how to shoot in manual with the Photography Team.
The best part is at the booth and speaking sessions connecting with all kinds of photographers from all over the place! Have no idea how the presentation on "How to take Amazing Pictures with Any Camera" turned out to be 159 slides, but somehow I managed to get through them without too much "packing" at the end.
The whole social distancing thing has been interesting, but at least we're getting together! So thankful there hasn't been any major hitches along the way.
Now, with all the traveling starting up here, I thought I'd share with you one way I like to save a bit of money while I'm on the road! Have you heard of the app called GetUpside? (It's an app for your phone, so here's my referral link for downloading the app.) When I'm at around a quarter of a tank, I'll often pull up GetUpside, it shows me where the cheapest gas is, and which stations GetUpside will give me a little discount. I choose the gas station I want to fill up at, and when I get there, I "check-in" with the card that I want to use (it only requires the last 4 digits of a credit/debit card). Then I fill up, and the amount of money saved shows up a couple days later in the app. It's usually anywhere from $.75 to several dollars of savings every fill up. And I can transfer the savings over to my PayPal account whenever I want! My referral code is SURYT so be sure to use that when you start using the app and every gallon you fill up, I'll get a $.01 bonus.
More about Nashville once I get more pictures edited! Looking forward to TTD Rogers this weekend!