I was headed from Ashville, NC, to Culpeper, VA. A stretch of very picturesque countryside. I wanted to do some landscape photography along the way, so the question was, "What places should I explore?"
This was back in 2011. I was just getting into landscape photography and hadn't done much exploring yet. So, I decided to reach out to Ian Plant. "Where would you recommend I go to take epic landscape photos while driving north on I81 through Virginia?"
I couldn't believe he actually replied. A pro photographer like him, replying to a random email subscriber? To this day, I love to reply to emails from random email subscribers because of that one simple email I received from Ian.
"Check out the Blue Ridge Parkway", or something like that, was the reply.
I knew the BRP existed, but I didn't know much about it back then. So, on Ian's recommendation, I decided to take it.
And drove a full 200 miles on it in one single day! I never thought one could get tired of driving curvy roads. Well, I'm here to tell you it's possible even for a West Virginia boy.
I'll never forget the first main overlook I came across after winding up the Parkway from the Interstate. It was simply awe-inspiring. All I wanted to do was sit there and soak it all in. And I was just learning how to capture it with a camera. Ian always talked about including foreground subjects to create a sense of depth, so I remember experimenting with that. This is the first photo I ever took on the Parkway:
The first of many thousands.
After a couple hours of driving and stopping, driving and stopping, I took a hike down to Apple Orchard Falls.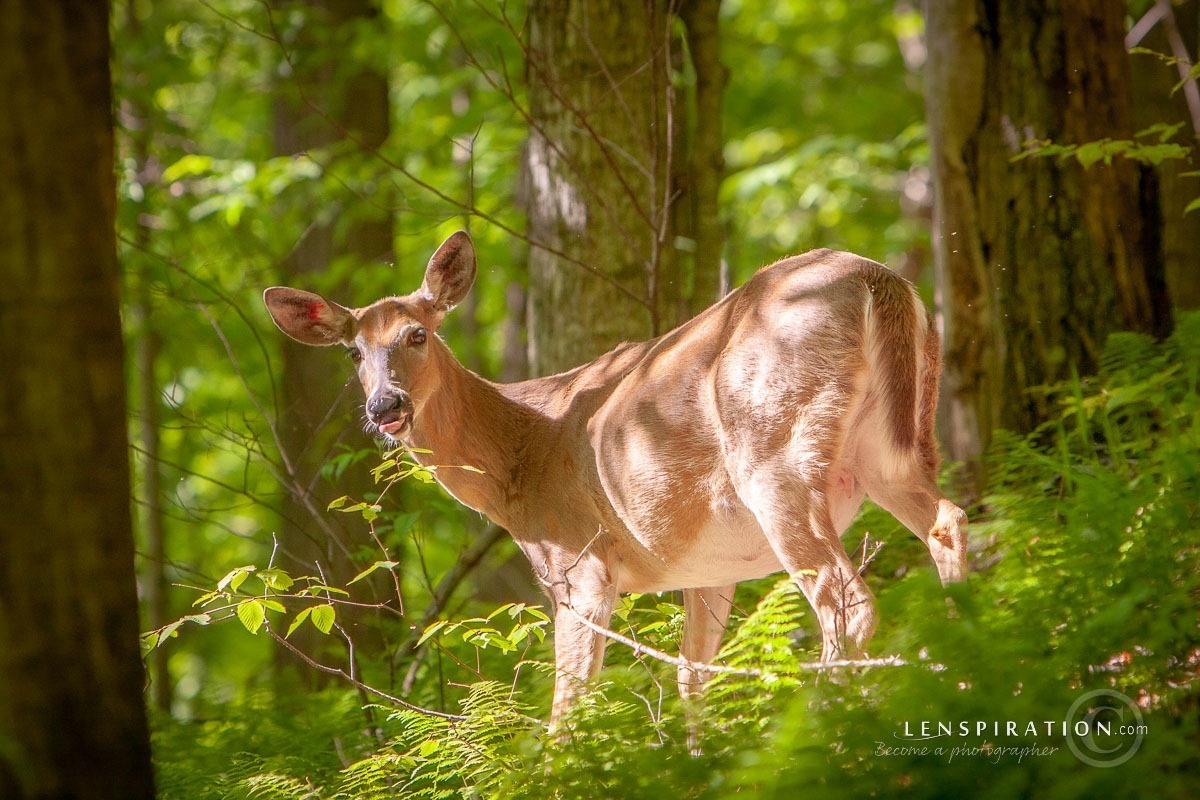 I spent 10 hours on the Parkway that day. I know now that I probably could have saved myself a lot of time if I had known more about the effect that mid-day light has on a photo. But I was learning. And though most of the pictures I took that day I am not proud of, they definitely bring back good memories of my first encounter with the BRP.
And the BRP has certainly been a place worth going back to! Especially the area around the Peaks of Otter.
A couple years later, knowing it would make for a picturesque drive, I drove through the area with my sister, Esther, on the way back from a homeschool convention in Richmond.
When a family in the same area asked me to do a photography workshop, I was like, "Hey, I know where to take you guys!"
In 2016, I did another workshop there. This time we actually hiked to the top of Sharp Top!
Now it's 2021. And it's time to go back! Join me for Summer in the Shenandoah Photography Field Day on August 5. Let's see what kind of photos we can get this time!