March 20, 2015 at 11:35 am
#10102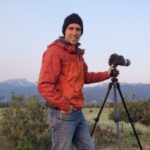 James Staddon
Keymaster
Glad you guys connected! wow, it is a small world. Is that Matthew F. sitting there on the front row of Indoor-well-lit-room-1-of-1.jpg?
And glad you got your sleedlite @thefarmhand. If not just shooting as hobby, you can't take a chance like @timtam said. Reliability is a necessity when you're shooting assignments.
My two cents to add would be to not forget to make sure your hotshoe is clean. I'm out in the field a lot shooting landscapes, the hotshoe gets dusty/dirty, and then I get a scare when my speedlites mysteriously don't fire. 🙂
Thank you @timtam for your specific directives on March 17, 2015 at 9:21 pm. It's been helpful for more than @thefarmhand.