May 11, 2015 at 1:08 pm
#10862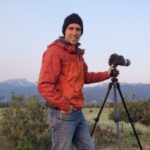 James Staddon
Keymaster
Glad you got your pictures fixed, @snmiller!
From my perspective, the best way I could think of to resolve the problem would be to download the Lightroom 30-day trial and do a batch process.
As I think everyone already understands, preventing the problem by shooting RAW would have been best. But if shooting full-size RAW isn't economical for you, consider shooting with Medium or Small sized RAW. I used to do that a lot with fast-action shoots.