May 12, 2015 at 11:34 am
#10873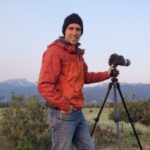 James Staddon
Keymaster
Experimentation is one thing . . . "recreating an effect" is quite another.
Experimenting is expanding horizons. It's pushing the limits as far as they can go. It's discovering new things and figuring out what the possibilities are. It sounds like having the flash firing from behind was almost something you "stumbled upon." It was an experiment to run behind with your flash because you didn't have some other trigger. Experimenting is fun in it's own way. It's finding out what effects are available out there.
Recreating an effect comes after experimenting. If you know what effects exist, than you can fine-tune your processes to figure out the best way recreate the effect you're looking for. When I see awesome back-lit effects (like this, this, this, and this) it's a process in and of itself to figure out ways to recreate them.
So, in response to your question, "how could I have improved the edging without seeing the background, or her face?" then I would suggest you find an image that inspires you and work to replicate the effect. Having an end goal in mind as you're shooting will help you figure out how to improve the shot.