May 19, 2015 at 8:26 am
#10924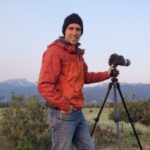 James Staddon
Keymaster
Hey, welcome to the forums, @AbigailBlackstone!
I just requested access to the Google Drive folder for [email protected]. You can either grant access, or you could make the folder public so anyone and everyone who clicks on the link can view it.
Looking forward to seeing the pictures in that folder. The initial image that was uploaded didn't seem to retain enough quality at 100% to be able to make much of a comment when we're splitting feathers over sharpness. 🙂
As an L user, I would fault the Rebel T3 before I did the 100-400mm.
This reply was modified 53 years, 11 months ago by .