May 21, 2015 at 10:31 am
#10978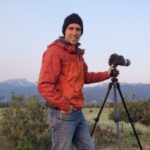 James Staddon
Keymaster
The samples are very interesting.
Before drawing any conclusions, let me ask, what exactly were you focusing on, the top bud of the two in the middle, the lower bud, or the stone background? Were you using Automatic or Manual focus?
But here are some observations. Assuming you were trying to focus on the top bud:
70D 100mm is by far the most sharp and clear of them all.
70D 105mm is sharp, but not as clear, probably because of the glass.
Rebel T3 100mm is definitely out of focus. It appears to be focused on the background rock. The bud higher up on the stem is more in focus than the two in the center of the frame.
Rebel T3 100mm is not too bad. I would say it was in focus for the glass.
Could you run tests on a subject that would allow us to precisely see the plane of focus? Like http://www.the-digital-picture.com/Photography-Tips/af-microadjustment-tips.aspx or http://contrastly.com/autofocus-microadjustment/