March 27, 2018 at 9:11 am
#30133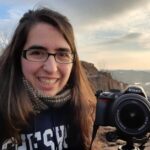 Lydia B
Participant
Thank you both for the feedback!

@buddingphotographer, I began to look over those forums, and I believe they will be helpful! After you download RAWTherapee or Gimp, do you need internet connection for them to work?

@vince, I am definitely "all in" with Lenspiration! I had seen/heard James refer to Lightroom, so I knew he uses it… for me at this point in my life, I just don't have the time to invest in photography that I'd like, so I don't feel justified in using an editing software that I need to pay for, especially monthly. 🙁 Perhaps in the future! And I don't have an Apple, so I guess Affinity is out!