March 27, 2018 at 8:59 pm
#30142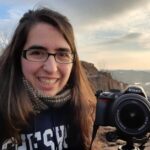 Lydia B
Participant
@buddingphotographer, thanks for that info! That's helpful to know about Lightroom and Affinity.
I'm also guessing that internet connection is not needed for Lightroom or Affinity once they are downloaded and installed?
I started looking over forum conversations on these programs, and there seems to be a TON of information out there… I'm just having a hard time sorting through it all and figuring out what would work for me; this is all very new to me. 🙂 Hopefully I'll figure that out as I research these more.