April 5, 2018 at 5:57 pm
#30286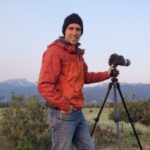 James Staddon
Keymaster
Another little clarification on the LR cons….
Cons: Fairly expensive monthly charge or a one-time payment with no updates;
Lightroom subscription DOES include all updates. I pay for the LR/PS bundle monthly, but I don't have to pay anything more to stay up to date. And they're always coming out with new detailed adjustment features.