April 5, 2018 at 6:35 pm
#30290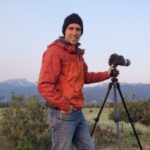 James Staddon
Keymaster
This is so great! I'm always that person in the family "walking around and trying to keep up with the fam." 🙂 So glad you were able to make the most of the family stroll!
Ending in 0706 – I really love the sun glinting off the building, making it look like a sunstar next to the foreground structure! It's being picky, but I might edit out the little spot of lens green lens flare noticeable there near the center of the image.
Ending in 0733 – I love how there's just one car in the whole picture. It adds excellent perspective, making the buildings look so huge! Well edited too, with lots of detail in the shadows.
Ending in 0735 – This one didn't strike me right off for some reason. Perhaps too much clutter on the left? Perhaps not enough walkway at the bottom? There's a fantastic picture to be had there for sure though!
Ending in 0753 – Interesting! But I'm searching, searching for something that's in focus….
Last one – Houston looks like a really great place to take pictures downtown! It would be great if you could somehow edit the shot so the buildings were not leaning in so much. It's just very noticeable in this shot for some reason.