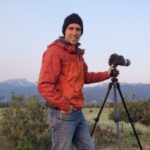 James Staddon
Keymaster
Well, I kinda feel it's my fault that no one's pictures could be chosen this time around! I am so sorry about that!
I don't think it's possible to allow full-resolution file uploading here on the forums (plus, I don't think anyone really wants to upload full-res files unprotected onto the Internet!) so I think this is what we'll do from now on for VPOs….
1. Future VPOs will have a secure Dropbox link that you can use to upload your full-resolution pictures to.
2. If you want your submissions to be critiqued, then you can just submit your photo via reply like normal.
Sound like a plan! We'll be sure to make this clear each time a new assignment is posted. For now, there will still be a webinar tonight to critique the photos you guys have submitted for the most recent assignments! Here's the link that explains how to register for that: https://www.lenspiration.com/photo-critique-with-lenspiration-may-8
This reply was modified 53 years, 11 months ago by .