October 10, 2019 at 3:08 pm
#45469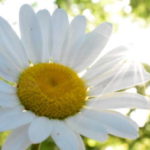 Blessings Captured
Participant
I leaned some more tidbits, thanks for critiquing them!
Could you answer the question I had about histograms?
a lot of times when I'm shooting in the evening and at night, I look at the LCD and they look bright enough. Getting back to the computer and realizing how dark they are I end up pushing the exposure and introducing a lot of noise. I have my LCD set to 0. So I'm thinking I should be looking at my histogram to determine the brightness. For an evening scene like this one, how far to the right should it be? What about for a picture of a starry sky?