October 13, 2019 at 4:10 am
#45627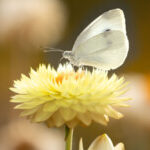 Caitlin Compton
Participant
Thanks, @jamesstaddon, for you critique!
Flat lay. That's a great name for it.
Yes, only just discovered it myself!
I really think you should get a speedlite! Something like the Yongnuo YN560 would be cheap and would make a world of difference in the lighting!
Ok! So, I know nothing about speedlites. 🙂 Would this be an all purpose sort of one? Have you had experience with that brand?
Thought it was a picture of a sky full of stars, when I saw the little icon at first.
I finally got around to trying out astrophotography! lol 😂 Yes, it probably is too contrasty – might have to try a new edit or different background.