November 11, 2019 at 8:57 am
#46340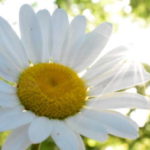 Blessings Captured
Participant
Do you try to time your upload of photos ahead of upcoming seasons (like, uploading Christmas photos in October rather than December or January), or do you just upload them whenever you've shot them?
People do start buying Christmas in October, etc; so it would be advantageous to have photos early, but for me it's not always practical. Whenever I have the pictures I upload them.
I'm also curious to know if you or @creative-click-photography have had difficulty with creating shoots on Lightstock lately?
Yes, I have been having trouble for the past several months. I've contacted them and they're trying to get it fix.