December 11, 2019 at 4:51 pm
#47263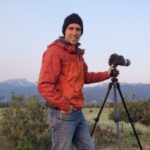 James Staddon
Keymaster
Well folks, to get the best rundown of what I (and the publishers) thought of your pictures, you can watch the replay here! https://www.lenspiration.com/video/webinar47/
In a nutshell, the Ziesemers loved the bright and clean look of @momparfitt's photos. They hesitate to use them due to elements in the photos that would potentially make the cover feel dated.
They were a huge fan of @esther's color photo of the grand piano on the open stage, without the lights. They hesitate on making it their final choice due to it being so similar to another photo that's used for the cover of another similar publication.
My favorite photos were weighted toward the stark, black and white shots that multiple of you submitted, but that turned out not to be the preference of ZFP.
It turns out that the photo that best fit what they were envisioning was @mummaufam's Victorian themed "J Mummau – Julia3.jpg". Listen to the replay for the reasons why!
ZFP has not made the final choice, and may not do so until they are ready to publish the booklet which may still be months from now. However, I assure that I will revisit this thread and pay the winner once ZFP is ready to move forward with the final cover design of their publication!