January 31, 2020 at 2:31 pm
#48415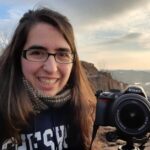 Lydia Bennett
Participant
Thanks for the feedback, @ernestf-lloyd, @jamesstaddon and @creative-click-photography! Your input really did help me think through my options!
I actually ended up ordering only 3 designs. The way it was working out with the quantity to order for each design, I was going to end up with A LOT of notecards, and thought it would be better to have to order more in the future than to get way too many right now. 🙂
So, initially I narrowed it down to 6 designs and added Scripture to them; I had 3 vertical and 3 horizontal, attempting to bear in mind what James said about variety but also keeping a similar theme going. It was really hard!!
I chose not to include #3 because it was the only close-up kind of shot and the color scheme was dramatically different from all the other photos. #7 ended up not feeling like it fit in with the set, #8 is an iconic location but wasn't particularly well composed. I had a hard time choosing between #11 and #12 but I didn't want to include two winter scenes when we're just about to head out of winter, and I felt the composition of #11 was more intriguing.
I re-edited #10 like James and Caitlin suggested; I remember feeling like my eye was going a little wonky when I initially edited it and having a challenging time finding an accurate White Balance. Coming back to it after a few weeks and re-editing it was helpful, and I think I achieved a more realistic look in the end.
The six I narrowed it down to were #2, #5, #6, #9, #10, & #11. But in the end, the attached three are the ones I decided to order. We'll see how they look when they actually come in! I'm looking forward to giving them to Mom next week on her birthday (and I'm banking on her not randomly reading the forums here in the meantime LOL)!