February 4, 2020 at 11:37 am
#48523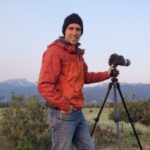 James Staddon
Keymaster
@frazer-family, thank you for the info! No need to upload the edited photos to Dropbox.

@kesleyfhall, thanks for the submissions. The rich green color in the photo from your archives is a pleasant change of scenery for this time of year. 🙂

@bennett-family, it's nice that you had some natural sunlight to photograph so you didn't have to "Photoshop" it in later!

@esther, that's the spirit! Always do the best you can.

@sarahb, it's interesting how the shadows play on the pavement in your photos.
I'm looking forward to critiquing everyone's work on the webinar tonight. If you haven't already registered, you can register here: https://www.lenspiration.com/webinar/photo-critique-49/ Critique begins at 7pm ET and usually goes for about an hour.