April 2, 2020 at 12:00 pm
#49968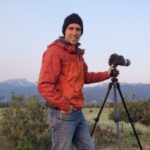 James Staddon
Keymaster
Congratulations everyone! Kevin liked several of the photos that were submitted. Though there is no guarantee, there is now a high probability that he will use any of the photos shown below. However, there is one final step that you (especially @ernestf-lloyd, @esther, @ephillips, @sonja-grace, @frazer-family, and @bennett-family) need to take before Kevin can publish your photo(s)!
Please follow the following instructions closely:
1. Send an email to [email protected] including the following:
2. Include your high resolution JPG(s)
3. Include full contact information
4. Include details about your photo
5. Include your story
It would probably be best to send a separate email if the photo(s) you are submitting have distinctly different subjects. At least submit the photo(s) that are shown below. Feel free to submit the other photos you submitted for this assignment to Nature Friend as well; they just don't have as high a probability of being chosen. Also, you can submit new photos to Nature Friend using the above steps for any other nature photos you take in the future. There is no need to wait for another Lenspiration assignment to submit photos to Nature Friend.
If you have any questions, please reply to let me know!
Thanks again for participating in the March photo assignment!