April 13, 2020 at 1:07 pm
#50139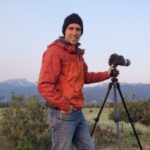 James Staddon
Keymaster
I don't know about for a calendar, but that first shot would indeed make for a good background photo. With the texture.
It seems to me like the two pouring honey photos could use a faster shutter speed. Do you know what was used? The shape of the glass/plastic container that the honey is being poured into doesn't look like something honey would be stored in at first glance. What is it exactly?
The solid black background is really nice on that last shot.