April 20, 2020 at 10:01 am
#50202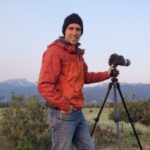 James Staddon
Keymaster
Thanks for the info @frazerfamily. Perhaps the shapes of the reflections are not as pleasing because they are "straight" up and down, as opposed to what's created by the more graceful shape of the glass container I used. And no, I didn't use any filters.
Nice and sharp @sonja-grace. Do you have a macro lens for getting these kind of shots?
A quick shot is better than no shot at all, I'd say, @ernestf-lloyd! Yeah, if you get a chance this week, I'd suggest trying side or back lighting. And no manicure necessary, but trimmed nails may avert distaste from viewers who are perfectionists.

@calebmoulder, nice lighting. Well set up. If you submitted your original files, I'd be curious how much cropping you did, since the publishers will want some space to put the verse text.