May 25, 2020 at 9:34 am
#50909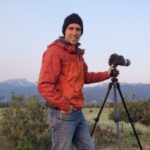 James Staddon
Keymaster
This year certainly turned out to be different than most years. I only remember seeing lightning once in April, and though I had my camera ready to photograph it, there weren't any more bolts of lightning then the first couple that encouraged me to set up the camera. I saw lightning once in May, the month that usually brings a thunderstorm every week (at least), but I only remembers seeing lightning once. And that was heat lightning.
So, perhaps the lightning storms this year are just going to be late, like the cold snap? Regardless, we have time to find out, so the deadline has been extended to June 27.
Also, if there are any other how-to-photograph lightning resources out there that you would like to recommend, please feel free to share them with us! I've really only captured lightning once or twice in my life, so I have tons to learn on this topic.