May 27, 2020 at 4:10 pm
#51004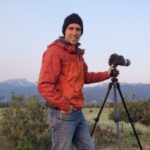 James Staddon
Keymaster
Ok folks, we have a winner!
Matt didn't have too many photos to choose from, so I was sorta afraid that maybe he wouldn't choose any at all. You know, that's always an option. But, thankfully, he liked two of Lydia's photos well enough!
He said, "I really like the shadow in 0073 and 0079 is probably my favorite and will be perfect for our promotional postcard."
So, congratulations @bennett-family! What do you think you'll put the $30 toward?