May 27, 2020 at 9:21 pm
#51011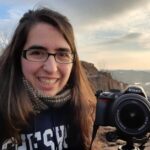 Lydia Bennett
Participant
Wow, so glad something worked out for them!
What do you think you'll put the $30 toward?
Hmm good question. Well, being the shrewd fellow he is, my younger brother who modeled for me has been hinting at "royalties" for his modeling services, so perhaps a portion will go to him, either directly or through some little outing together. 😉
And, being the thrifty person that I am, I think the remainder will likely go into my general "photography savings", ready to be used when the Lord gives opportunity!