June 1, 2020 at 12:39 pm
#51136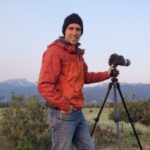 James Staddon
Keymaster
2020 UPDATE:
Adobe changed their Bonus Program. Earning one free year of the Photography Plan (which is Lightroom + Photoshop) is now based on the number of downloads there are of your photos on Adobe Stock. If you are selling enough photos on Adobe Stock that by the end of December 31, 2020, you sold 150 downloads, then you will be eligible for the one-year complimentary Photography Plan.
Here are the details: https://helpx.adobe.com/stock/contributor/help/royalty-details.html
This makes it quite a bit less attainable for those who are getting started on selling photos on Adobe Stock. If you're uploading just random photos like I do, then I'm just barely on track to make 150 downloads by the end of the year with a portfolio of 400 photos on Adobe Stock. I'm going to try to keep adding more photos on a regular basis to help make attaining that goal more likely.
In short, if you want to try to get one free year of Lightroom, then you'd better get as many photos up as soon as possible.