June 15, 2020 at 9:48 am
#51250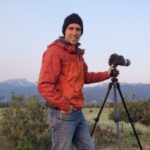 James Staddon
Keymaster
Mary got back with me! She had some EXCELLENT thoughts. Here's what she said
So my thoughts for "no-contact" poses would be to make sure the couples look connected without touch. Ways to do this would be through visual stacking, environmental interaction and body language. Let me explain further:
Visual Tricks – one way to have the couple look more connected is to close the gap between them. How do you do this without contact? I would say through visual stacking. Have the groom stand slightly behind the bride. Through the camera lens the couple will look connected without any contact. Just be careful as you will need a larger depth of field if their faces are not on the same plane.
Environment – Have the couple strategically interact with their environment. Have them interact with the same object. It will give them something to do with their hands and can help them look more connected. [Use a]…piano, a handrail, a column… Other ideas would be a fence, or leaning against a tree.
The third tip would be to have their body language portray the connection between them. Look at each-other, laughing together, tilting their foreheads towards each-other, tilting their shoulders towards the other person, there's lots of ways to display connection other than contact. Hope those help!