June 16, 2020 at 12:23 am
#51302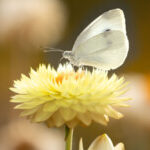 Caitlin Compton
Participant
I also contacted someone that I 'know' in regards to taking engagement pictures and thought I'd share the tips she shared with me in the hopes that they'll also be of help to others. 🙂
try to create visual connection in pictures (making two people look connected) even though they aren't touching each other. Just ask the couple you're working with what they are comfortable with so you are all on the same page at the beginning. 🙂

A couple small tips:
– Try to find a place where you can look down on the couple (having them look up to the camera) for a pose
– Get the couple in position, and take a series… have them smile at the camera, then have them look at each other, then have him look at her while she looks at her ring, etc.
– Find things to pose with…benches, fences, props (I like the LOVE letters, flowers, etc)
– If the couple is not having physical contact during engagement, help them know what to do with their hands. Often the man's hands look better in a fist position.