July 2, 2020 at 3:48 pm
#51829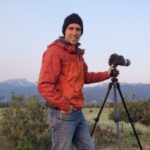 James Staddon
Keymaster
If you want something free, I would probably try Rawtherepee! I think I remember Darktable being kinda hard to navigate. But with no experience with either, I'd trust @frazer-family's recommendations!
For a one-time-payment program:
Luminar is the best straight forward, easy-to-use program that I know of. It is incredibly powerful and has tons of features to grow into, but is great for those who don't want to spend tons of time editing….for starters.
If you're geeky though, really enjoy in-depth photo editing and are a control freak or perfectionist when it comes organizing photos and making sure you know everything that's going on behind the scenes, then On1 is going to be the program for you.
That's my opinion, at least, after having done some research on the programs a few months ago. 🙂