July 9, 2020 at 12:18 pm
#51941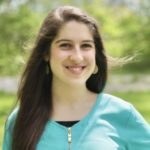 Kina Lamb
Participant
@jamesstaddon Do you have Yongnuo lights?!
That reminds me, we also have some other lights that we really like that we use more for photography and close-up detail videos. They really do make a big difference. They were $40. Not sure if you're shopping for lights, but these are the ones we got:
The nice thing is that you can attach it to your camera with a hot shoe convertor (which it comes with.) I have one on in my hand right now, and it is really lighting up this area. It's really great for adding contrast and keeping things from looking flat. Daeus says he should always carry one around in his pocket on wedding days. 😀
Also, these ones look really good too, and are about the same price.
Of course, these types of lights won't even make a dent with landscape/wide angle photography but for close ups and portraits, you can really tell a difference and it seems to take things to the next level. 😀