August 30, 2020 at 10:33 pm
#53742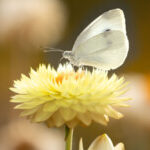 Caitlin Compton
Participant
Thankyou, @blessingscaptured, for sharing your thoughts!
There was one thing that stuck out to me on pictures 9460 and 7013. Being right-handed the cup and pin are on the wrong side. It's probably something little but I noticed it right away.
Oh! 🙈 You're right. How did I not notice that! Haha. Definitely will keep that in mind for next time.
Maybe you could try to get a little bit of steam on the cups. Or try Photoshoping it in.
I think steam would be a bit hard to capture from that angle…but it certainly would add an interesting element. I'm going to have to try it!