September 16, 2020 at 5:12 pm
#54016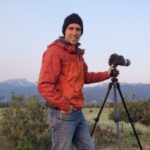 James Staddon
Keymaster
Ok everyone, thank you for your patience! The winner for this assignment has been chosen! From Eric:
"Thanks again for shepherding this project of picture-hunting. 🙂 Elizabeth and I decided on #35. It looks very E. European and will work perfectly! And . . . our thanks to everyone who participated. Thanks for doing such a great job!"
So, congratulations @frazer-family. I'll PayPal you your prize!
Some things to take note of: The photo is sharp. It's hard to use photos that are not. Any lighting issues with reflections on the basket can be photoshopped. One thing specifically that they mentioned is that it felt very Euopean. I don't exactly know how to get that feeling, but that might be worth taking note of for future assignments for Eric. I would have liked to see more of the bread loaf, but hopefully with the verse in the blank area, it will look better and framed well. I think the authentic-ness of the home-harvested wheat helps make this photo unique and memorable. 🙂