October 1, 2020 at 5:13 pm
#54315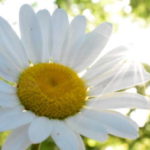 Blessings Captured
Participant
Your critique was helpful, Thanks!
It makes since that the tent is two big. Maybe in the field next to the first picture we took with the tent even bigger, we thought it was small enough. I want to try it again here at home. Maybe I can get stars as well!
With the waterfall, I must have given you the wrong dng; the attached picture has more space between the lower rock and the edge. Do you think that helps the eye flow better?
It also was insightful how you said having the sunrise "cooler" provided complimentary colors, I hadn't thought of that.