October 12, 2020 at 11:42 am
#54480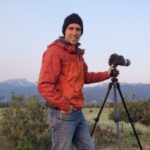 James Staddon
Keymaster
Oh, oh yes! So delightfully ugly!

@esther, is this pond local? the circular shape of the pond in the horizontal photo is almost perfect, just cropped off on the right and left, making it look sorta snapshot-ish….could you shoot it again, only including more room on the right and left? Full sunlight is good, but maybe closer to golden hour, too?
And @blessingscaptured, might be there a perspective where there is not so much texture/color in the reflection, so the ugly elements in the pond are more distinct and clear?