October 26, 2020 at 9:04 pm
#54745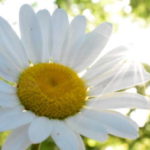 Blessings Captured
Participant
Yes @JamesStaddon, I kept going back and forth about cropping out the sky. I didn't want it to draw the eye too much because of it being the lightest part of the picture. But now I see how I think it helps add depth.
I need to work on my sharpness in all my photography. I found out later from my camera store's technician that the lens' connections needed cleaned and that was why I was having so much trouble with focusing with that lens. Thankfully it wasn't anything worse.

@Joshua_Ong I'm not too good with distances, but my brother says he thinks the fire tower is 100-150 ft. That is a good idea to go if we get a good snow this winter. (It's been a couple years).
Thank you for taking the time to share!