October 31, 2020 at 3:02 pm
#55026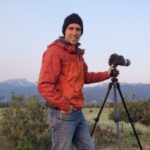 James Staddon
Keymaster
Great question! The clothing we wear sends out countless messages. Some of those messages are in the area of "professionalism". The more professional my clothes, the more professional a photographer I'll appear to be to my client. So I'll usually wear a suit and tie, my typical formal attire. They're getting a professional photographer. It increases their confidence. In some unspoken way you're communicating that they're getting what they're paying for. Sometimes the wedding itself is less formal feeling, though, so I'll wear khaki and black, usually with a tie. Business casual. I'm still professional, but it's more comfortable and somewhat easier to take pictures without a suit on (especially if it's an outdoor wedding or it's a hot time of year).
Colors send out messages too. That's why I usually dress in black, gray or white. It's just more professional feeling. My personal opinion on black pants with a black shirt (and especially with a black tie as well) is that it just looks too plain. I like the way khaki and black looks. It's a complementary, business casual color combination. Girls in black dresses I don't get the same impression, for some reason; maybe because they're usually wearing additional things to prevent them from looking plain anyway.
For your situation, since it's your brother's wedding, there's not really the need to "appear professional to your client". They already know you. So if dressing business professional is going to hinder you in any way, then it would be better to go with business casual, in my opinion. Wearing colors that would match for the family picture (that you're going to look at for generations to come) I think trumps any "rules" on the way a photographer is supposed to look while their shooting.
That's my opinion at least. 🙂 Never really talked about that before. 🙂