November 16, 2020 at 5:47 pm
#55259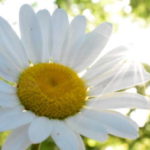 Blessings Captured
Participant
Here are my fall submissions. It was a challenging assignment for me, landscape shots are hard for me to make not look like snapshots.
With some of them I didn't clone out power-lines or unmovable farm equipment. Hopefully they're small enough for the artist to work around.
I had a question about getting the horizon to look straight. The pictures of the tree and starburst, and the path in the woods are take on the side of a hill. If I make the ground level the trees are leaning over; but if I make the trees straight, the ground looks crocked. What should I do in situations like this?