November 18, 2020 at 4:00 pm
#55299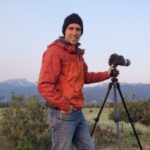 James Staddon
Keymaster
So excited to see everyone's submissions despite it being not an ideal situation for most of us!!
Interestingly, the majority of shooting situations we'll find ourselves in are not going to be ideal. We will always find things we wish were better/different. So this is a good exercise in creativity….and it makes us extra grateful when God steps in to providentially provide us with more than we expected! That was especially exciting to hear, @kazuki-maeda. And congratulations on shooting your first assignment! Welcome. 🙂
I'm glad everyone concluded that people/wires could be worked around by the artist. That is definitely one advantage to shooting a reference photo!
These photos are absolutely gorgeous. They make me want to go out and take photos outside again! I'm really looking forward to critiquing them on the webinar next Tuesday! https://www.lenspiration.com/webinar/photo-critique-59/