November 21, 2020 at 1:02 pm
#55359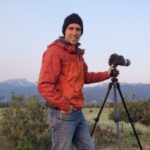 James Staddon
Keymaster
Before getting into the nitty gritty details, let me clarify: the Collage Page looked good when it was printed as a sample, and now the Collage Page looks bad in the real printing, and you did absolutely nothing to the picture in between?
If so, this is obviously on the printers side.
Did the printer use the exact same machine for both the sample and the real printing?
If so, how often does the printer calibrate the machine?