November 21, 2020 at 1:14 pm
#55361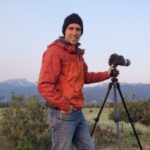 James Staddon
Keymaster
Sorry I haven't bee keeping up with this thread very well. I do agree, from a design standpoint, that a black background seems to not fit so well. A cutout without any background color is probably what I would do, but it seems like your light blue background could look good as well.
If I used a levels layer and set the blacks at 10 and the whites at 250, would that help?
No, that wouldn't effect the gradients at all, I don't think. Opting for a different background color was a good choice.
Is there a better way to tell it they're getting clipped then to use a white fill layer and trying to tell by just looking?
Using a white fill layer is a great way to do it. Also, Alt+clicking on the mask can help you see how close the feather is to the edge. Ultimately, you may need to temporarily extend the canvas and zoom in to make sure there are no hard edges.