November 21, 2020 at 1:52 pm
#55362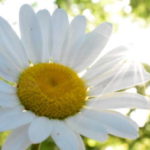 Blessings Captured
Participant
the Collage Page looked good when it was printed as a sample, and now the Collage Page looks bad in the real printing, and you did absolutely nothing to the picture in between?
Correct. I'm almost positive that I didn't do anything to the collage page.
Did the printer use the exact same machine for both the sample and the real printing?
If so, how often does the printer calibrate the machine?
I asked him if he had changed anything with his printer and he said no. He mentioned that the last time he had checked the toners it was fine.
(That is, unless you changed something in your export settings or color space settings between now and then…)
I don't know if I did or not. Is there any way to look at the file to find out? I do know that the sample was printed from a 150dpi file(I had to downsize it because I forgot that I could use Dropbox to email large files) The last printing (the one that had the problem) was 300dpi.