November 21, 2020 at 6:48 pm
#55394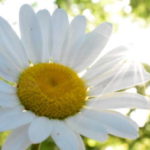 Blessings Captured
Participant
I never guessed that would be the problem. Thank so much for helping me!
I'm guessing the one that says "RESIZED" was the sample print, correct?
Correct!
Did you edit/push the photos pretty heavily in post processing?
No, on the picture of the pumpkins (which was the worst) I did +.61 exposure,-33 highlights, whites +18, blacks -30, and clarity +16. The chick which was the second worse I did whites +18, blacks -18, clarity + 5, and vibrance +5.
So from here, should I start again from the raw file and go through the prosses outlined in Photoshop Workflow (for higher end printing) then do a sample print?