November 21, 2020 at 8:47 pm
#55416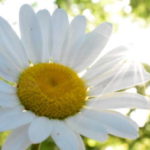 Blessings Captured
Participant
I don't mind going through all the pictures again. It's an inconvenience to but I sure am learning a lot about printing. I'm just so thankful that the rest of my calendars don't have to look so bad!
I wonder if there is something going on at the printer's end too
The printer said he had to adjust some of the layout to make everything lined up correctly. I'm assuming that he saved it after that. At one point I was in his office and I asked him how I should save my files. He told me to use the Indesign preset "High Quality print" as is. But I remember seeing something in his preset about CMYK. In the my preset "High Quality print" I can't find anything about CMYK. Could he be using an older version of Indesign that saves things differently? (I have the currant version)
He also is using a Mac and I'm using a PC. Would that make a difference? In the PS tiff saving setting I notices it has a option for Mac or PC.