November 23, 2020 at 2:29 pm
#55536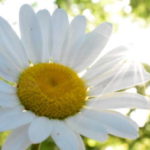 Blessings Captured
Participant
You probably do want to save in the CMYK color space, but it's also possible, according to this thread, that his print software (not necessarily InDesign, but the other software he uses for actually "sending" the job to print) is so outdated that it can't handle the proper color space options.
So I should ask him if the the printer we're using is offset and if it is I should use "press quality" with colors converted to CMYK? But what is the option mean to "preserve numbers"?
Something you could try is to ask him to print one of your files straight from your export.
Good idea.