November 27, 2020 at 6:57 pm
#55614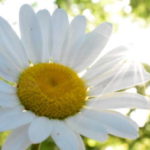 Blessings Captured
Participant
Good news! Praise the Lord, the colors have printed correctly! I have not physically see them, but my printer says that the colors are looking good.
We also think we've found the root problem. Because there were so many high quality pictures (300dpi) it was taking over 2 mins to print one page. To save time (also cost) he printed one set and then used a scanner to print additional ones. But the problem was the scanner was blowing out the colors. He didn't realize that the scanner was doing that until we did all these test. I'm eager to see the calendars in person!
Thank you @buddingphotographer and @jamesstaddon for all your help!