December 26, 2020 at 6:08 pm
#56342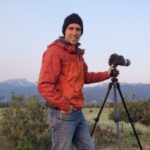 James Staddon
Keymaster
Those are some good ideas, @bennett-family.
Mary replied with the following….not as much as I was expecting, but some experiential advice none the less:
Real Estate Photography– There's some online resources for learning real estate photography but I've never looked into it much. I do know that real estate agencies typically sign an exclusive contract with real estate photographers.

For portrait photography– I first got started by offering some free sessions to friends and sharing them on my FB business page. I typically get my booking through word of mouth and referrals.