January 7, 2021 at 8:20 am
#56853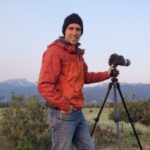 James Staddon
Keymaster
Wow, you did a good job on your first wedding. The ones you show here are sharp, so that's a good thing.
I assume these are your favorite shots? At what times during the wedding were you struggling the most, where you weren't getting favorite shots?
Here's a blog post you might find helpful with some ideas on the low-light question: https://www.lenspiration.com/2019/09/dealing-with-low-light-situations/ And here's a comprehensive, 24min video that explains all the little details about How To Take Great Photos In Low Light: https://www.lenspiration.com/lesson/explore-7/
There's a lot that could be said about the many photos you submitted, but here are a couple thoughts:
* Don't forget to keep the "horizon" level, unless you intentionally want it to not be
* It looks like there are lights off on the stage. Was that intentional? Do you know if it would have been worse/better if they were on?
* My favorite is of the couple on stage, from behind with the auditorium behind them. The train is beautifully shaped… excellent; don't trim it off if at all possible. I'd have tried getting lower so their heads were not close against that busy part of the background, and the angle would be more dynamic. Edit out or cover up with one of the couple that projector. B&W is a nice choice for this.
* Some of the others, just double check white balance in post. They look a little warm. The one of him carrying her down the isle seems perfect, to me.