January 10, 2021 at 3:21 am
#56911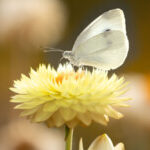 Caitlin Compton
Participant
Thankyou so much for your thoughts and comments, @ernestf-lloyd.
And thanks for reminding me about Camera Decision. I'm pretty sure I've used it in the past, but had totally forgotten about it, so have been using it quite a bit lately! It's quite handy, since I'm not exactly some high tech, camera comparison person. 🙂
I have to admit that I didn't really know anything about mirrorless cameras, other than the fact that they are… well, mirrorless. So, I spent a bit of time researching them, and my interest has definitely been spiked! I think I'll stick with a DSLR atm, as that's what I'm familiar/comfortable with, but I think I might be looking more into mirrorless cameras in the future.